Our annual survey of the top architectural practices suggests a strong mood of optimism – but architects need to find ways to stay ahead of the game, writes Elizabeth Hopkirk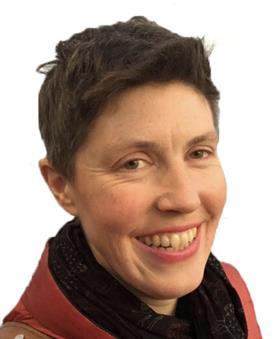 "We're hiring and busy as hell." "We've won more work in the past year than we ever have in the history of our practice." This is what it looks like at the top of the WA100, in the bullish words of the heads of Gensler and HDR, two of the biggest architects on the planet.
Listening to them, you would be forgiven for thinking that there had never been a global pandemic, nor that entire cities all over the world had been rendered ghost towns for months at a time. Cast your mind back to the bewildering spring of 2020 and it's a miracle that things are so rosy.
The numbers in this year's Top 100 have held remarkably firm compared with last year – and also with the edition before, which pre-dates the pandemic. Of course there have been winners and losers, but overall the trend is stability through a period of exceptional rockiness. And the predictions for the year ahead are for growth, not stagnation.
The winners are mostly those firms with clients in North America and China, currently the hottest spots by far. As our regional tables reveal, both have been sewn up by local firms, although the US's Gensler managed to keep a toehold in the Pacific Rim, having increased its fee income there last year. It is the only non-Asian firm in that top 10 but, as co-CEO Andy Cohen tells David Blackman elsewhere in this year's WA100, the secret is being seen as a local outfit.
It is not just China where Chinese firms are dominating. The second- and third-biggest earners of architecture billings anywhere in the world last year were Chinese.
The winners are mostly those firms with clients in North America and China, currently the hottest spots … Both regions have been sewn up by local firms
Arcplus Group and Tianhua are snapping at chart-topper Gensler's heels, and there are two further Chinese practices in that top 10.
Meanwhile Chinese architects led the culture, hospitality, retail and residential charts, with Tianhua almost doubling its income from housing in the last year. And this is despite a national real estate slowdown, a government crackdown and the collapse of property giant Evergrande.
The statistics underpin what has been becoming clear for a while now: China as a market for architectural services and development is maturing.
Only a few years ago everyone wanted a Zaha, a Foster or a Koolhaas and they were prepared to pay for the prestige those names conferred. Then local design institutes, with which foreign architects are compelled to work, began offering their own versions of the stars' work but were often ridiculed – or sued.
"Now there's a lot more holistic thinking going on there about how cities work," says Jeremy Farrington, who heads up BDP's Singapore studio. "There was a time when you could metaphorically wave the union flag and it was real kudos for the client.
"那些日子已经过去了。竞争更加激烈。如今,当地的设计院要复杂得多,拥有大量技能和战略性人才。我们现在被坚定地问到的问题是:你有什么不同?我为什么要和你一起工作?"
One answer that western firms may be able to offer is their expertise in retrofit. Most of China's vast 500 billion m² stock of existing buildings is energy inefficient. Interest in repurposing buildings – even entire city centres – to be greener in both carbon and literal terms is growing fast.
It is an area in which British architects and other consultants excel, and it would be good news for us all if those skills could be employed to help developments in every part of the globe be truly net zero.
"净零"是一个含糊不清的术语,这要归因于对定义的分歧——更不用说监管了——但它对我们的生存至关重要。在英国,工业在设定隐含碳目标方面走在政府的前面——这是一个更重要的因素,因为能源供应是电气化的——但世界各地并非如此。
"There is a lot of inferred kudos from calling a project 'net zero' but in Asia clients often don't understand what it means. A scheme may start with an aspiration to be Leed Platinum but, when the concept unravels, it ends up being whatever they can get away with," says one architect on the ground.
这为有经验的实践提供了一个机会,使他们既能在技术方面呈现净零,又能通过令人信服的叙述来指导客户,使所有各方都能参与其中。这种着眼于大局的能力,加上他们的创造力,可以帮助建筑师重新获得他们在咨询团队中领导地位的历史地位。
随着英国脱欧和冠状病毒继续破坏供应链,找到新的收入来源可能是一条生命线。材料和劳动力短缺导致价格一夜之间上涨40%的报道并不罕见,这也影响了费用和设计质量。新冠病毒可能还有更多的袖子。
We need to be one step ahead, and that could well accelerate the use of design for manufacture and assembly, with its appealing level of certainty.
We will also begin to see greater deployment of drones. It is early days, but firms in China have begun to experiment with their use to build facades. Perhaps it is only a matter of time before chief executives are telling us: "We're buying drones and busy as hell." Don't get left behind.
Elizabeth Hopkirk, WA100 editor
How the charts were compiled
The data for the rankings and tables in this publication was gathered by UK communications agency Camargue on behalf of Building Design. Details and listings are the results of a survey sent out to over 1,000 architecture practices worldwide in September and October 2021 and analysed the following month. The listings contained within this publication are therefore based on declarations from the practices themselves.
WA100 2023 survey
To take part in next year's survey, contact Heidi Harris or Luke Aldridge at:worldarchitecture@camargue.ukor call +44 (0) 1242 577 277
Postscript
This article is taken from the 2022 edition ofWorld Architecture 100,published by Building Design and free to subscribers.
Not yet a subscriber?
Subscribe to Building Design where not only will you get unlimited access to news, comment and advice but you'll also have immediate access to the digital version of WA100.
PLUS if you subscribe today you'll beat the price rise and pay 2021's rates!
Alternatively, you canpurchase a copy of the WA100 in digital or print here.